What is a Dermatologist?
Dermatologists are qualified medical specialists who, through additional training, have obtained postgraduate qualifications to specialise in the diagnosis, treatment and prevention of skin disease and skin cancers.
We are the recognised experts in the detection and management of skin disease and skin cancers.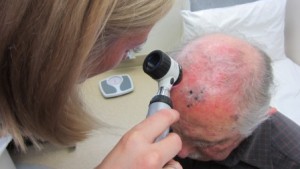 NEHS provides both an adult and paediatric dermatology service
We diagnose and manage a range of skin disorders which include:
Psoriasis
Eczema and dermatitis
Skin cancers
Acne and rosacea
Hyperhidrosis (excessive sweating)
Hair loss
Nail disorders
Blistering disorders
Skin infections.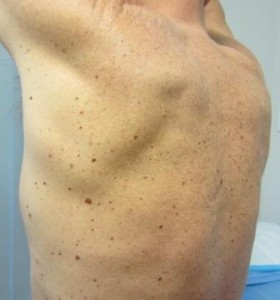 Our on-site treatment services include: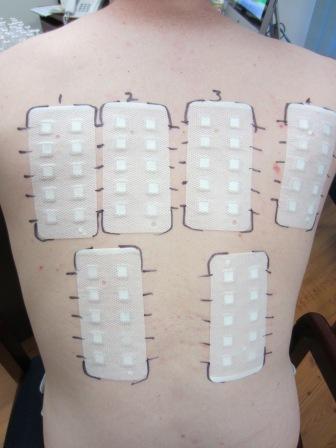 Medical Lasers and Light Treatment (Sciton JOULE™ laser system)
At NEHS we use the Sciton JOULE™ laser system. It is the perfect example of a breakthrough that has made it possible for patients to achieve superior skin rejuvenation with minimal investment of time, money or energy. This remarkable device combines an extensive range of procedures.
Sciton's light system (Broad Band Light - BBL) is one of the most technologically advanced systems in existence today. A recent Stanford University study published in the prestigious Journal of Investigative Dermatology, showed for the first time that the BBL was able to restore gene expression of aged human skin to resemble much younger skin. Find out more information on this breakthrough.
At NEHS, we also use Sciton's Clear scan Nd-YAG medical laser arm which is the gold standard laser for hair removal and treatment of vascular lesions in all skin types today.
NEHS offers the following laser/light treatments:
Acne
Hair removal
Pigmentation
Photo-rejuvenation/Phototherapy Video
Vascular lesions
Facial veins
Leg veins.
Call us now to make an appointment on (08) 8336 9073, or complete your enquiry online.
Anti-Wrinkle Injections
At NEHS anti-wrinkle injections are provided by Dermatologists and highly trained supervised registered nurses. Due to restrictions from the TGA, the actual name of the anti-wrinkle injection cannot be used here.
Anti-wrinkle injections, are composed of a natural, purified protein which affect the tiny nerve impulses to the muscles treated.
With repeated muscle activity in the face, gradual development of fixed or permanent lines occur with age. Anti-wrinkle injections help to relax these muscles and can prevent or delay the formation of these lines when done at an early stage. This produces a younger softer appearance that looks natural.
Anti-wrinkle injections are most commonly used on frowns, crows feet and forehead lines. They can also be used to reduce 'bunny lines' over the nose and dimpling of the chin. They are also effective in reducing bruxism (teeth grinding) and can reduce the subsequent enlarged muscle of the jaw (masseter) as a result of this activity which results in the slimming down of the jawline.
Treatment works after 7-14 days and in general lasts anywhere from 3-4 months.
These treatments are safe and effective and are generally regarded as first line to reduce wrinkles in the top half of the face
Often fillers and laser treatments may be combined with anti-wrinkle injections to give the best overall effect though this may not all be done at the same appointment.
Call us now to make an anti-wrinkle injection appointment on (08) 8336 9073, or complete your enquiry online.
Before and After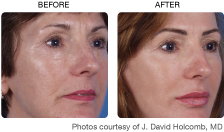 Please note: Medicare rebates are available for all our Medical Dermatology services but require a referral from your General Practitioner.
Speak to your General Practitioner, or contact us to find out more on (08) 8336 9073, or complete your enquiry online.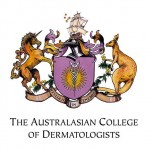 We know that it is important to provide you with up to date information on what is new in diseases of the skin and skin cancer prevention. So please check out the official
Australasian College of Dermatologists
website on the the
A-Z of skin
.
Other useful sites include the following: